How to Invest in Bitcoin Plus Double Your Return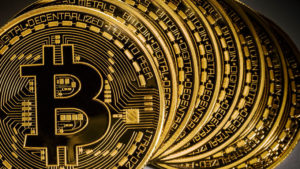 Bitcoin is the digital currency started in 2008 that has skyrocketed from $1 per coin in 2011 coin to now over $4,500 in August 2017! Most of this happened over the last 4 years and is expected to continue growing rapidly!
Don't have 4 Grand for a bitcoin? It's OK, you can get started investing for just $100!
Step 1: Click here to create your free bitcoin wallet with Coinbase, the most trusted digital wallet for millions of users. 

Step 2: Click on "Buy/Sell" from the top menu and register your checking account or card that you want to use to invest in bitcoin. I recommend starting with $100 because you will get a $10 bonus! That's an extra 10% boost on your investment and you are already beating the interest earned on your checking account! Congrats on getting some BITCOIN! Now let's double your money…
Step 3: Click here to create your Evolve Markets account, a free platform that allows you to double and triple your bitcoins by "betting on the market". This way you can speculate the future value of bitcoin and make money whether the value goes up or down! Contact me to get in our trade group!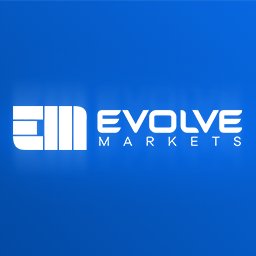 Step 4: In your Evolve Markets account, under the Live account section, click the blue "Deposit" button and copy the long series of numbers known as a bitcoin hash or address above the barcode.
Step 5: Go to your Coinbase wallet, click on the "Accounts" tab from the top menu, click "Send" under the bitcoin account, paste the bitcoin address and the amount you want to load in the form that pops up. It takes about 10-20 minutes for the funds to land in your Evolve Markets account and costs a one time transaction fee. While you wait go to Step 6 😉
Step 6: Click here to download MetaTrader 4 for your PC, iPhone or Android. Do not get MetaTrader 5.
Step 7: Go to your Evolve Markets page, click on "Accounts" on the right and copy your Live account number.
Step 8: Open Metatrader 4, click File and Open Trade Account. Add the EvolveMarkets-MT4 Live Server and log in with your account number and password for Evolve Markets.
Step 9: By now your funds should have been verified and they will show in your MetaTrader 4. Open a "New Chart" under File and choose BTCUSDmicro. Click "New Order" and with a $100 account (minus fees) I recommend changing the lot size to .01-.03. Any more and you may blow your account if the market dips to low before turning around. Do not "rush the rich". It is a long term investment! Click Buy and congrats, you have just positioned yourself to double your money as bitcoin prices rise! This all depends on your lot size… a ".01" size will double your money as prices rise but also double your loses as the price falls so never over-stack your trades!
Step 10: If you want more action, you can invest in currency and commodities by choosing another chart. Learn more about trading for free at babypips.com and if you want more advanced training and tools visit residualmajors.com to trade with millionaires.
PS. If you need money to invest, try shifting your income. Learn more here: paycheckstoassets.com